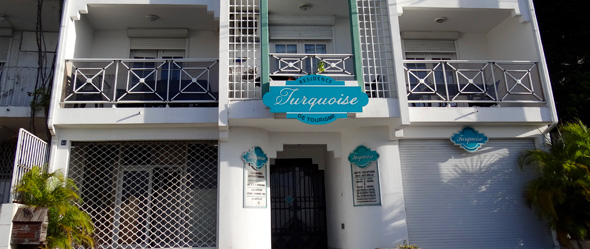 Situation of Résidence Turquoise Guadeloupe
Résidence Turquoise Guadeloupe: the 8 apartments and studios are dotted along the bay, below the coastal road in a 3-storeyed building and equipped with a balcony to offer their visitors a superb view of Gosier Island and its magnificent lagoon. French, English are spoken at the front desk. The staff is happy to assist the customer with the organization of terrestrial and maritime excursions or sporting activities, as well as information about restaurants, rental cars and much more.
The Résidence Turquoise Guadeloupe is centrally located, but however just a few steps away from the next beach (natural, white sand beach named La Datcha). Shops, restaurants and bars are in walking-distance. Bus-stop nearby.
Studios & Apartments with breathtaking seaview
8 suites (all sea view) for up to 6 persons.
All units have an exceptional view of the sea and the lagoon, with Gosier island in the foreground and the islands of Les Saintes and Marie-Galante as well as the mountain range of Basse-Terre in the background.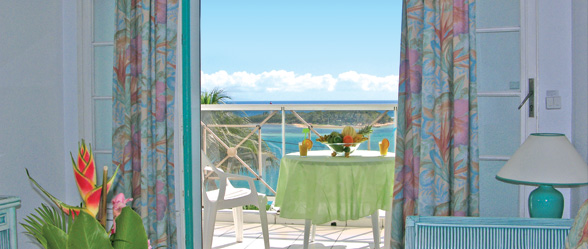 Location
Résidence Turquoise Guadeloupe
33 bd Amedee Clara 97 190 – Le Gosier – Guadeloupe
Tel : +590 (0)5 90 84 44 13 – reservationturquoise@orange.fr
Résidence Turquoise Guadeloupe – Primeahotels Guadeloupe (head office)
79 rue du Theatre 75015 – Paris – France
Tel : +33 (0)1 45 75 08 80 – primeahotels@orange.fr – yvesbrossard@orange.fr
You are on the official web site of the Résidence Turquoise Guadeloupe.